Land Asia July Sales Conference sponsored by Camella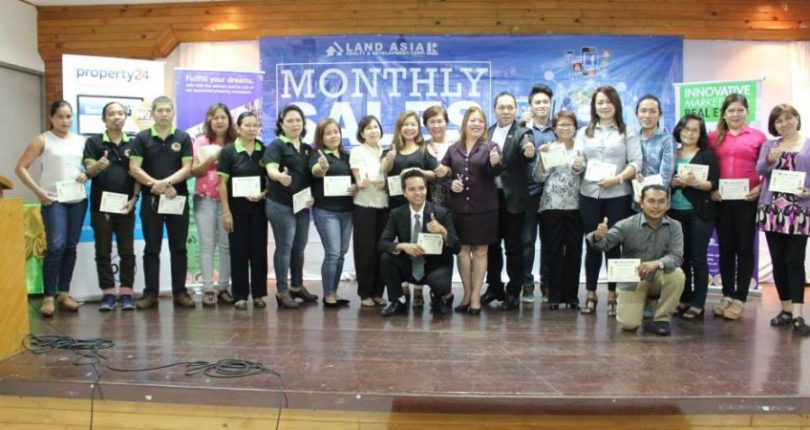 Land Asia Realty & Development Corp. hold a Sales Conference last July 7, 2015 at Sacred Heart Center, Jakolasem St., Cebu City. The said event is a company's regular monthly activity which serves as a venue for its property consultants to be informed of the activities of the sponsoring developer which is this month Camella.
To strengthen the company's online presence Land Asia ties up with Property24.com.ph the fastest growing property portal in the Philippines. Mr. Mark Aquino, Property24 Account Executive presented the functionality of their portal that allows property consultants to showcase their property listings to a wider audience of qualified prospective Buyers.
Another highlight of the Sales Conference was Land Asia's support for Mega Cebu. Ms. Jacqueline Marie A. Clavin, Project Assistant for Mega Cebu Program / Eduardo Aboitiz Development Studies Center shared that Mega Cebu envisions a Wholesome, Advanced, Vibrant, Equitable, Sustainable (W.A.V.E.S.) Cebu in 2050. It also promotes long-term and collaborative planning and action towards a more sustainable city-region.
Land Asia's Chairman Mr. Ric N. Inting in his short talk encourages and motivates the property consultants to stay FOCUS on their chosen field which is the Real Estate business. The Chairman also shared some sales techniques to strategize the activities of the coming month to reach the target sales production for the year 2015.
To sum up the said event, property consultants with sales production for the month of June 2015 were awarded a certificate of recognition for their contribution to Land Asia's sales performance. Top property consultants were given a special token of appreciation for their outstanding effort.