We are expanding in Cagayan de Oro and Davao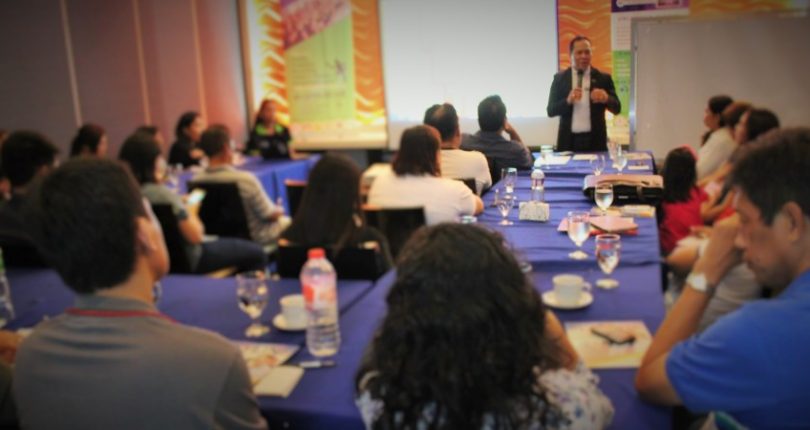 "Innovation in Real Estate using technology and proper education as a tool is what a property consultant needs as in today`s real estate TIME is at utmost importance and online is the solution" says Ric Inting, CIPS, Chairman of Land Asia Global Property Network a subsidiary under Land Asia Realty and Development Corporation.
LARDC – LAGPN visited Cagayan de Oro and Davao City to recall and build its network in Mindanao. With the recent activities handled personally by Ric Inting – Chairman, Marissa Inting – President, Glen Acebis – Head of Technology and Sharon Ursaga – Executive Administrator the event is a successful gathering of real estate firms, license real estate broker and sales persons.
"We are very excited of learning about Land Asia and its technology, this is the first time in all over the Philippines and a chance for real estate firms like us to be part of its network" says one of the realty firm owner who attended the presentation. "Being part of the network will help us build our firm and our manpower needs", He added.
Land Asia Global Property Network also excites the local developers with its presence. "With Land Asia presence in our City, our marketing team and strength will be developed using the proper tools and right training, we cannot wait to see its results", says one of the local developer.
Indeed, its visit proves that its LAGPN investment in technology and institute is very vital in the industry.
Land Asia Management Committee is now motivating its team to be always committed in its chosen field of profession to attain success and to contribute for the betterment of the industry. The Chairman always reminds its network and manpower to maintain FOCUS and submit to the Professional Code of Ethics as He believes that this is the biggest difference compare with other Real Estate Firms.
"We are innovators and not imitators, we believe that the greatest idea in real estate marketing comes in proper planning, continuous training and right timing", says the Head of Land Asia Technology.
LARDC launches its Technology division last October Y2014 during their anniversary held in Waterfront Hotel, Lahug, Cebu City giving property consultants their own website, back office administration of their marketing campaign and network build up. "We are the 1st to give property consultants the technology system they needed and this totally change the shape of our marketing approach and even give an advantage to those who wanted to market online."